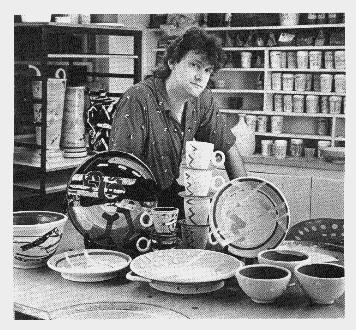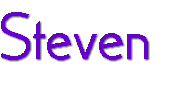 Steven Glass has worked and studied in Richmond, Virginia; Washington, D.C; Paris, France and Rome, Italy. He has been the resident potter and instructor at the Virginia Museum of Fine Arts in Richmond since 1982.
Steven Glass explains, " It is not my intention to either deny or deify the principle of function. I seek to reveal the inherent strength of the pot form or vessel."
Richard Blass, editor and free-lance journalist in Santa Barbara, California says, "Sculpturally, his work is influenced by the heritage of classical vessel form; however, Glass manages a careful tension by applying color in an agressive contemporary manner. His slick surfaces and daring combination of jet black and pastels actually owe more to the age of jazz. He has arrived at a style that demands attention to form and at the same time that the surface entices."




















Steven B. Glass, 4317 Stonewall Avenue Richmond, Virginia 23225


People have visited this site